Contact Details
Mailing Address:
Remutaka Conservation Trust
PO Box 38-564
Wellington Mail Centre
Lower Hutt, 5045
New Zealand
eMail Address:
info@remutaka.nz - For general information and enquiries
volunteers@remutaka.nz - If you'd like to volunteer
Registered Charity #: CC37211
DoC Hotline: 0800 362 468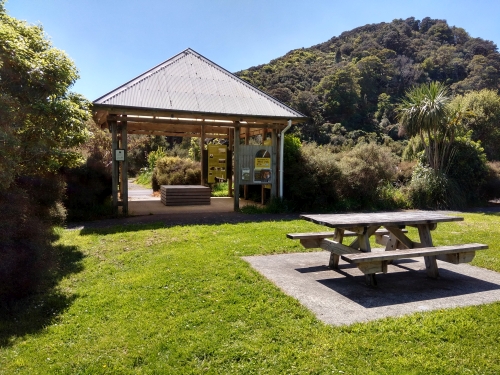 The Information Kiosk and picnic area at the Catchpool entrance to the Remutaka Forest Park. There are free gas-fired barbecues and excellent facilities for families and friends visiting the Park.
Photos credit: PC.
Download our flyer...