Catchpool Restoration Project Update - November 2019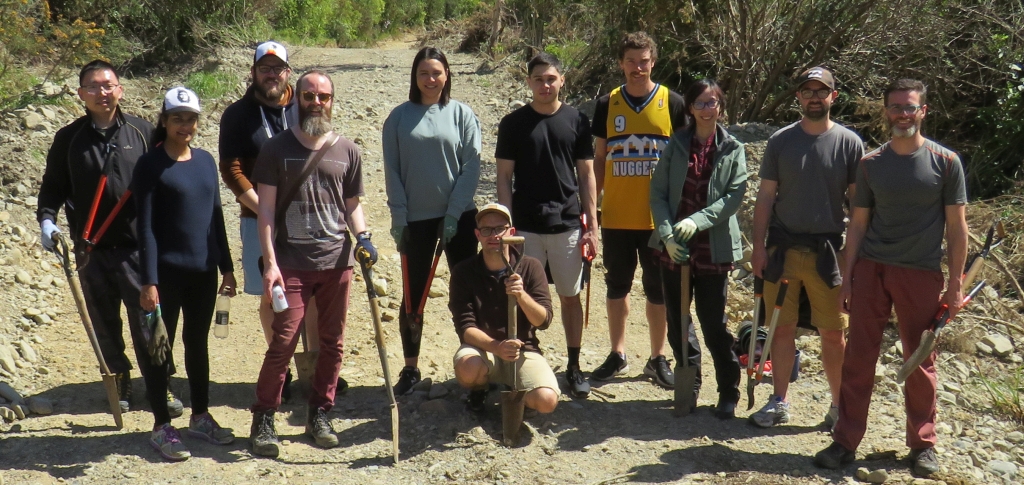 Corporate volunteers from ACC near the end of their volunteer day down at the wetlands restoration area of the Catchpool Valley, Remutaka Forest Park. Here, they engaged in some impressive hydro-engineering tasks (ahem, water play!) where they re-connected a water course across the gravel road from one of the many streams that feed the wetlands. Photo credit: PC.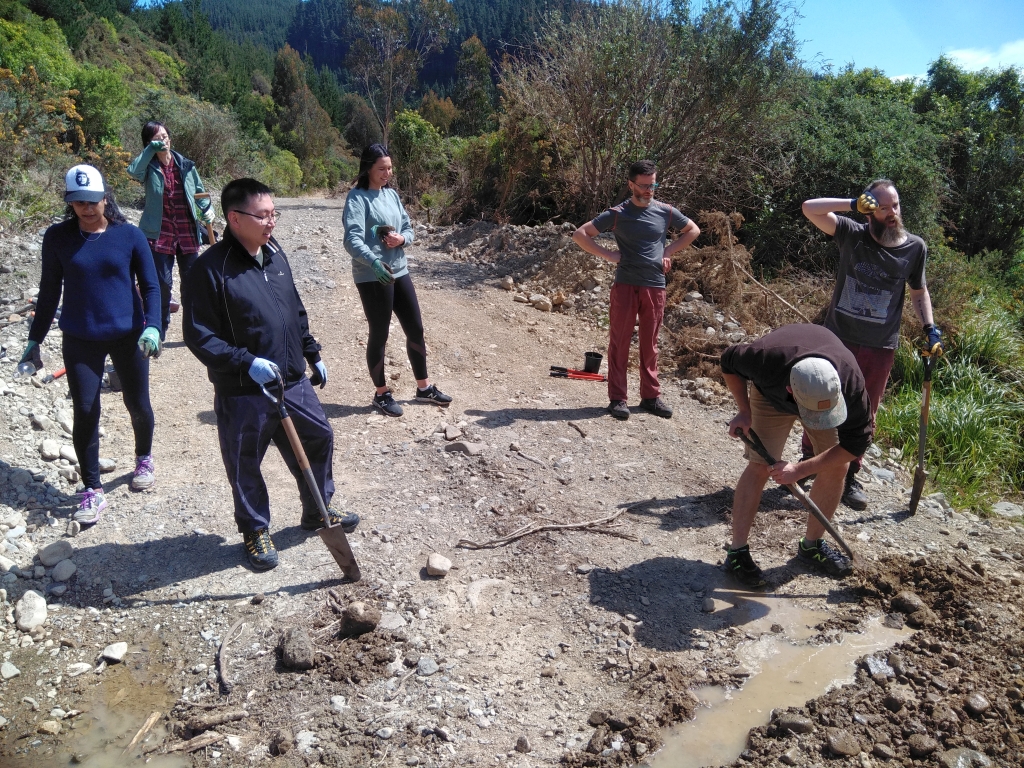 Some exhausted bodies at the end of a hot, hard physical day's work over at the Catchpool wetlands. Here they are seen digging a channel across the gravel road to reconnect the stream to its former watercourse. During the day, they also destroyed large amounts of weeds (like Old Man's Beard, buddleia, gorse, and blackberry vines) and then planted some kowhai and kanuka trees and a few nikau palms in their place.
Photo credit: PC.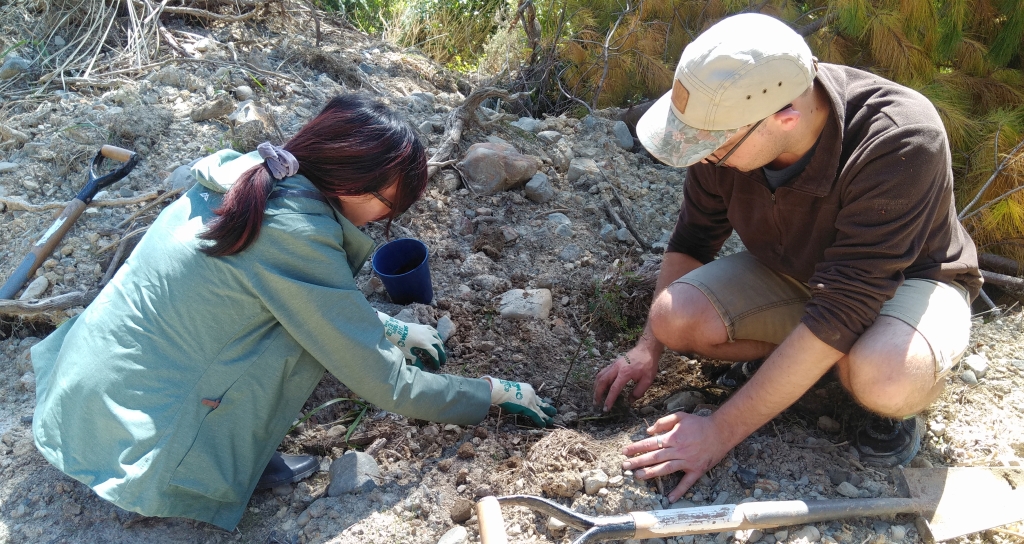 Pair of ACC volunteers planting one of several a kowhai and kanuka seedlings to replace the wilding pines removed from the site. These natives will provide more appropriate bush tucker for the local birds, lizards and insects. Photo credit: PC.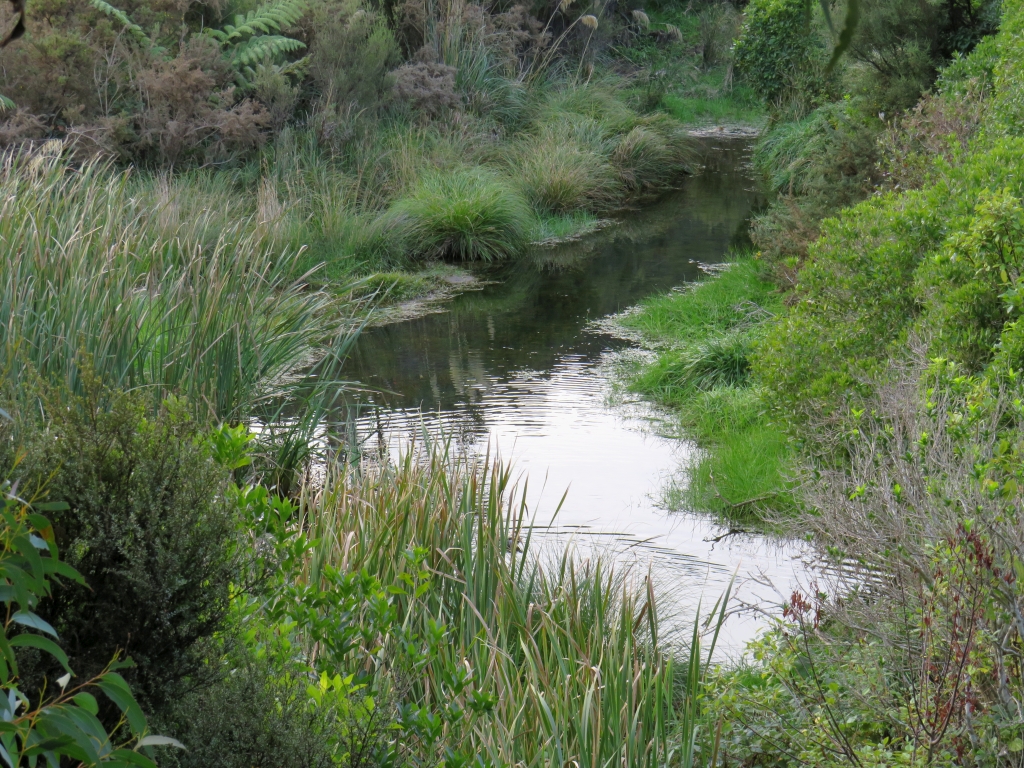 Here's a small segment of the wetlands area we've undertaken to restore. It already harbours considerable wildlife and will become an even better haven for native biodiversity once we've removed the weeds and undertaken some appropriate riparian planting. Now that we have easier access, following exploration and mapping, we have found that the wetlands extensions cover a much more expansive area than previously thought - Photo credit: PC.